Team One Martial Arts' Taekwondo Program proudly combines technique, conditioning and fun, all into one exciting class set in a team environment. Students enjoy themselves in our classes, while receiving properly structured, detailed instruction in a dynamic, Olympic sport.
Team One aims to motivate students of all ages in a proper environment to learn and develop mental discipline, physical abilities and self confidence. As each student has their own journey within martial arts, we hope to inspire students to dedicate themselves to achieving levels at their own pace, with the end result being the true satisfaction of earning their goal through determination and commitment.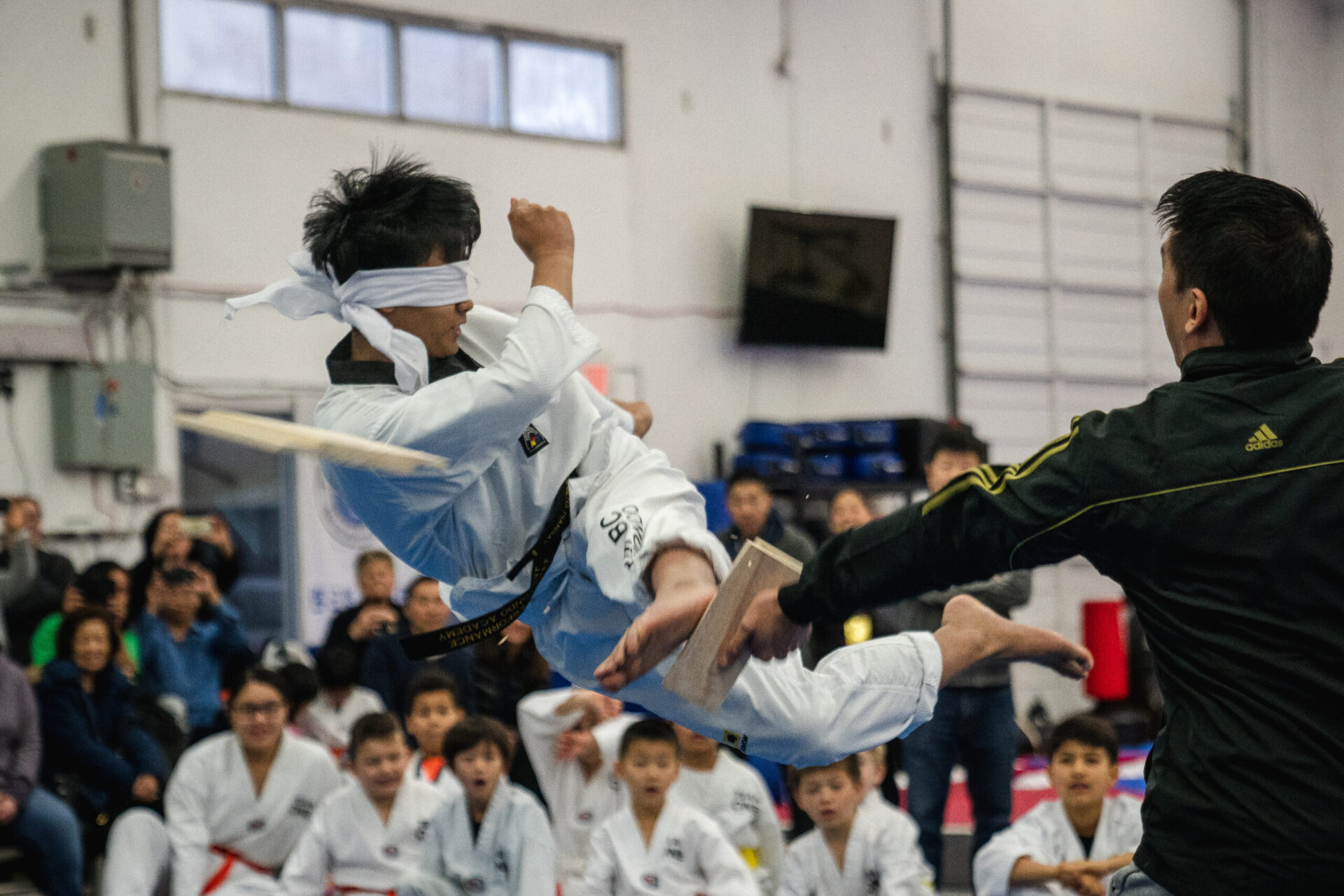 Taekwondo Program Schedule
Team One Martial Arts offers a year-round, full-time Taekwondo program in 6, or 12-month memberships.
Membership dues must be paid monthly via pre-authorized debit.
Any cancellations must be made with a written notice prior 30 days to the management to avoid a one-month penalty.
*** Enjoy extra family member discounts and discounted rates for full membership payments
Interested in joining one of our programs?
Try it for free.
No registration needed.